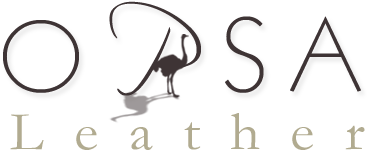 OPSA

continues to provide excellence after twenty years of exporting ostrich products. Founded by industry leader Saag Jonker who after forty years of ostrich farming provides superior quality exotic ostrich leather to the manufacturing industry worldwide.
OPSA

's feathers are exported sorted and sized while feathers of superior colorfastness are dyed.
OPSA

frozen meat is exported internationally and remains a delicacy enjoyed by the health conscious chef that loves red meat.
OPSA

meets all export requirements and adheres strictly to the rules and regulations as laid down by the Convention on International Trade in Endangered Species of Wild Fauna and Flora (CITES).
OPSA

is part of the Saag Jonker Group of companies that maintain their own flocks on extensive farmlands in the Klein Karoo of South Africa. Now under second generation family ownership

OPSA

is the trusted brand for reliability and consistent quality, serving the luxury goods market with pride.